Tis the season for Christmas movies and tree hunting with the family, which got me thinking about one of the most hilarious and memorable movies that most watch year after year…. National Lampoon's Christmas Vacation. After watching this movie with my wife, I couldn't help but jot down a few "electrician thoughts" about several scenes.
Be careful around broken light sockets—you could get shocked and maybe a finger filled with shards of glass!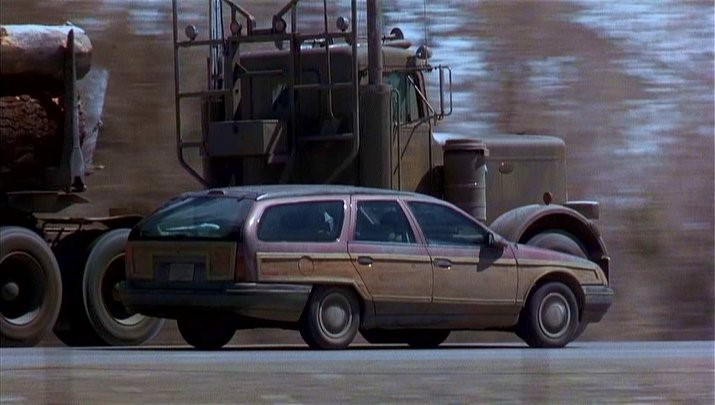 With a lot of people driving electric cars, it is important that you make sure you charge up your car before you head out into the countryside hunting for that beautiful Christmas tree.
"Dad, did you bring a saw?"
What's worse than forgetting the proper tool to cut down your tree? Using an axe or a handsaw!! Why would you want to use anything else when DeWalt has the perfect tool – 60V Max Cordless Chainsaw (great Christmas idea too – hint, hint).
Back in the day, one bad bulb would knock out the whole string. You had to check every light bulb to find the one that was burned out and replace it. Can anyone say LED?
WHY LED LIGHTS?
New LED lights are much more efficient and won't cost you as much in the long run. LED lights do not require a lot of maintenance, so the previous issues are a thing of the past.
Plus they do not get hot like incandescent bulbs, so they are safe to have around your Christmas tree (for those that fear a fire) and they do not use as much energy (keeping your electric bill down during this season).
Before you drag the entire family (including your in-laws) into the front yard to look at the lights in the cold winter night, you should test and make sure they work. I know this sounds like a no brainer, but I can't tell you how many times I hear about this in the real world! Before you show off your hard work, test it out!
WOW Fire hazard!!!
If your outdoor Christmas lights aren't working and everything appears to be plugged in, the plug might be controlled by a switch. Now the hunt begins for the magic switch!
NOTE: Be sure to read and follow the instructions that come with your strand of lights—don't exceed the number of strands allowed to be plugged into each other – yep, that's a thing!!
250 strands of lights, 100 individual bulbs per strand, for a grand total of 25,000 imported Italian twinkle lights. Look at that power meter spin! If you aren't using LED, then this light show will cost you a pretty penny.
So many things wrongs with this scene, where do I begin….
- Make sure you have a professional contractor when working in the attic so they don't fall through.
- Put lighting in your attic to locate items better.
- Take your cell phone with you into the attic in case your mother-in-law locks you in the attic.
- Make sure your contractor is licensed, bonded, and insured or you will be the one left out in the cold when an oopsie (like this) occurs.
- Always purchase a permit.
- Nail down loose boards in the attic so they don't move. If you don't, then you may experience what Clark Griswold did when he walked on them…. a board can tilt up and hit you right in the face (funny in a movie, not so much in real life).
- Just to name a few!
Watch what your pets get into!
An arc fault/GFCI combination breaker would be good here. If there is any arcing in the circuit, the breaker will shut off. Also, the GFCI portion will protect the kitty if it gets too frisky. 😊